Welcome
Welcome to a platform dedicated to capacity building for awareness raising on trafficking in human beings.
Trafficking in human beings is a crime that knows no borders. Human beings are traded in every corner of the world. Increase in migration, further increases the problem of trafficking and exploitation of migrants.
Learn More
Awareness raising campaigns are organised communication activities with an aim of informing and educating people or influencing peoples' attitudes, behaviours and beliefs towards desired outcomes or actions. Every awareness campaign or an initiative is a project with a defined, clear objective, in a defined timeframe.
Learn More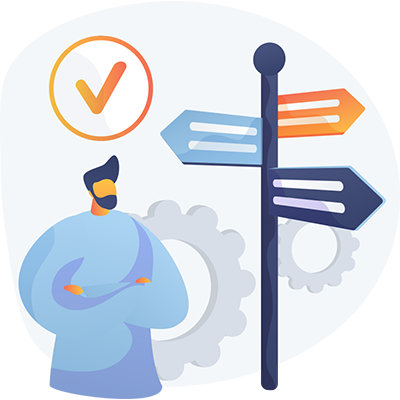 Awareness raising campaigns need strategic approach, focus, integration of activities, consistency, good planning and well-defined goals.
There are multiple awareness-raising strategies, methods and tools that can be used to convey and spread messages, and to gather the support necessary to influence desired target groups' opinions or behaviours.  Awareness raising campaigns for trafficking in human beings can inform and educate potential victims of trafficking to take self-protecting measures, promote reporting and self-reporting of trafficking, or advocate among decision makers for more strict regulatory changes, because strong legal framework is a foundation stone for an effec­tive response to trafficking in human beings. Law regulations (law on social protection, migrations, gender equality, foreigners, health care, criminal proceedings, etc.) are about preventing crimes of trafficking, protecting victims or prosecuting crimes.
Some awareness raising campaigns can be aimed to protect and restore human rights of the victims of trafficking, or engage audiences in adopting self-protection measures and reporting cases of trafficking. This is in particular the case of minors at risk of cyber trafficking and women and girls at risk of sexual exploitation. When talking about migrations, campaigns need to promote safe migration alternatives, self-protection of migrants or sensibilisation of the communities where these vulnerable groups stay.
Why do we need awareness campaigns about trafficking in human beings?
Awareness raising campaigns contribute to preventing and combatting trafficking in human beings, protecting victims and offering them assistance; they also communicate important messages for preventing vulnerable groups from becoming victims of trafficking in human beings, as well as promoting general sensibilisation in public for victims and their problems; finally, they enhance cooperation on local and international level among key stakeholders in fighting against trafficking in human beings.
It is particularly important to understand the correlation between an in-depth understanding of selected target groups and the success of an awareness raising campaign. This Toolbox provides guidelines and concrete tools that assist in putting together awareness campaigns and leading them to success.
What are the key factors of a successful awareness campaign?
Always think of the following aspects as the starting point of your campaign:
Understand who is you campaign intended for, who are your target groups and what is the relevant context in which they live or operate;
Identify who/what are the most trusted information sources for your chosen target groups;
Be aware of the general limitations of awareness raising campaigns.
For example, if an awareness raising campaign is targeting migrants and refugees at risk of trafficking who are living in camps, try to identify what languages they speak and are able to read, who do they trust, what are their cultural habits and religious beliefs, do they have mobile phones and which applications they use, what are their essential needs and goals which motivate them most.
How to set clear and focused awareness raising campaign objectives?
Don't aim too high, but rather be focused. Think of what can be achieved in a limited period of time, with limited resources, in a specific area. A comprehensive awareness raising among the general public and influencing all target groups at once are difficult to achieve nowadays. Each individual is exposed to far too many communication messages around us at every moment. People do not change easily, so habits and attitudes don't change in a matter of days or months.
Even if your goal is crucial and important for the society, and your message is convincing, creative and strong, the change you are aiming for will not happen with one campaign. Well planned and focused awareness raising campaign has more chances for success when it is realistic and target-specific. For example, decide either to focus on prevention by promoting safe acts or behaviors for specific target groups, or to encourage reporting of trafficking and self-reporting of trafficking cases and promote assistance to victims.
This Toolbox provides you with guidelines on How to plan awareness raising campaign, with specific advice and tools to choose for your campaign, depending on the framework and decisions you have defined for you awareness raising efforts.
Good luck!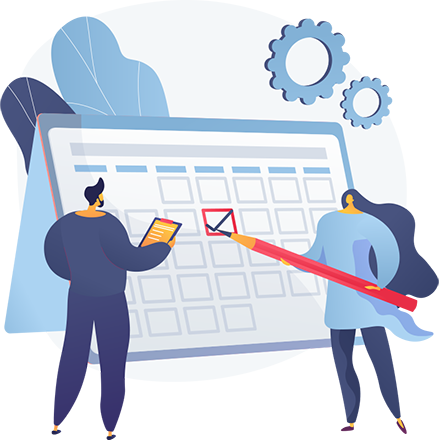 How to plan awareness raising campaign?
The purpose of this section is to lead you though the key steps in planning an awareness raising campaign. Awareness raising is an important part of efforts in combatting trafficking in human beings and if done right it can help start action or change behaviours that help prevent trafficking in human beings.
Success of the campaign lies as much in its planning as in its well-crafted execution. This guide will lead you step-by-step through the process of setting up and planning an awareness campaign.
Learn More
In choosing the right approach to developing an awareness raising campaign about trafficking in human beings it is important to understand that success of an awareness raising campaign largely depends on the approach in setting up the overall campaign framework – TACTICAL VS STRATEGIC APPROACH.
Depending on the campaign goal you wish to achieve, budget and other resources, you can use Toolboxes to choose a suitable single tactic (such as a poster, TV ad, or public event), often appropriate for specific target group, which is a tactical approach. However, this type of approach often brings modest success in awareness raising campaigns.
In a wider framework, an integrated communications approach means that you need to elaborate an overall strategic communication framework and use public relations through a variety of communication channels (such as print, TV, radio and online media, social media, public events, film & video, out of home advertising), with a selected mix of tools, tactics and activities. That is how you put all of these to work together towards achieving the main communication objective across different target groups, with aligned key messages – this is a strategic approach, more advisable whenever possible in awareness raising campaigns.
PUBLIC RELATIONS
Within the public relations a wide range of communication activities may be performed, including the awareness raising about a selected topic, creating content adequate for different communication channels, or planning events to engage diverse target audiences. In this context it is important to understand how to develop and use effective messages in communicating with media and desired target audiences, including vulnerable groups who need to be aware of all risks and aspects of  trafficking.
DIGITAL AND SOCIAL MEDIA
The main advantage of this set of tools is their interactivity – people reached by digital content are not mere message recipients. Instead, they are able to engage more meaningfully with what they see and hear. Social media is not only an essential part of any communication strategy in 21st century, but it's also a recruitment ground used by traffickers to lure their victims. That is why social media will play an indispensable role in your efforts to connect with stakeholders, increase awareness and fight trafficking in human beings.
FILM AND VIDEO
Video is a flexible medium for conveying messages but it is costly, passive in terms of audience and requires an efficient channel of distribution (or it may be seen by very few people). The use of videos is one of the most powerful ways to raise awareness about any topic. If used adequately, videos can entertain, educate and inspire action. They promote activities, events, or introduce groups or projects, movements and ideas.
EVENTS
Events are interactive by their nature and provide an opportunity for any organisation or stakeholder conducting an awareness raising campaign to gain exposure for their cause i.e. campaign, promote their achievements and disseminate information in live encounters with diverse targeted audiences.
Tips for the awareness campaigns on these topics
How To Manage a Campaign
This section  provides high level guide and tips on what internal resources you need if you are doing campaign on your own, or how to handle outside assistance: agency, freelancers, designers, etc.
The principles of creating and planning a campaign on your own are similar to the process of managing external resources. It is equally important to have dedicated team within organization that will lead a process efficiently and successfully. Even if working with internal resources, it is crucial to write creative brief for the campaign team. The creative brief will ensure the guidelines and consistency of communication within different members of the organisation.
Learn More
Occasionally it is necessary to collaborate with external experts or communication agency, whose expertise is in planning awareness campaigns. One of the benefits of working with outside experts is better campaign results and more efficient work approach. At the same time, it can be challenging to manage outside experts, it requires dedicated team to manage and brief external help about the project background and objectives, while ensuring in the process that all deliverables are being successfully proposed and executed by the experts or agency.
Learn More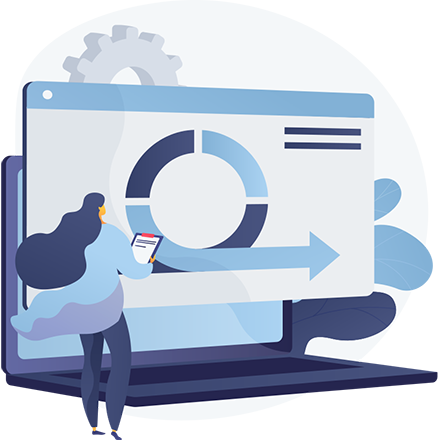 Evaluation
of the awareness raising campaigns for trafficking in human beings
Put simply, awareness raising is about raising awareness on key issues related to trafficking in human beings. However, thinking about THB awareness campaigns in this way is the number one mistake we make. Awareness raising campaigns are never aimed at just awareness. This is why having clearly set KPIs to measure your campaign objectives is so important.
Evaluation of an awareness campaign begins even before we start implementing it. Deciding what we want to achieve with our campaign and knowing how we will measure it is of the essential importance. We begin planning our campaign by asking ourselves – what do we want to achieve with this campaign – what is the change in the behaviour we want se, what is it we want people to know, and how do we want them to act, is there a call to action and what action do we want to induce in target groups of our campaign.
Learn More
The Dictionary presents a list of key terms and abbreviations commonly used in awareness campaigns that were also mentioned in other sections on our web site. All entries are listed in alphabetic order, so you can easily look up the meaning of unfamiliar terms and understand their context. It means that you can search for the meaning of unknown words encountered while reading the texts or check the meanings of partially known words. The Dictionary is designed to help you navigate the pages as you become acquainted with the awareness raising content and topics related to trafficking in human beings.
Open Dictionary